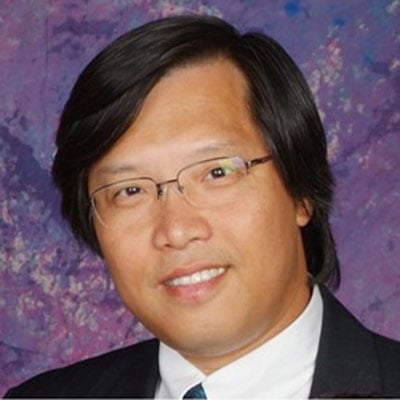 Prof Onyx Wing-hong WAI
The Hong Kong Polytechnic University
Ir Prof Onyx W. H. WAI graduated from the Ohio State University, USA, with a major in coastal engineering. His research interests are primarily concerned with the fate and transport of sediment particles in water bodies, with interdisciplinary scopes ranging from the prediction of beach erosion to the quantification of sediment-nutrient exchange rate in the water column. His research approach encompasses field investigations, laboratory experiments, and the development and application of high-performance numerical models.
In the past ten years, he has expanded his research focus to include urban eco-greening. His newly-involved projects investigate the suitability and sustainability of eco-roofs and eco-flood channels in urban areas. He served the PolyU's Department of Civil & Environmental Engineering as Chairman of Teaching and Learning Committee for over ten years. He was also the founder of the first ecohydraulics laboratory in Hong Kong. He is currently a member of the Advisory Panel on Coastal Engineering of t'e HKSAR's Civil Engineering and Development Department.
Abstract
Planting Trial for Tsui Ping River in Moving and Stagnant Waters
This presentation summarizes the laboratory study of the effects of different plant species on water quality as part of a trial for environmental upgrades in the Tsui Ping River. The study was conducted at the former Ecohydraulics Laboratory at PolyU. A total of 21 plant species was selected for three planting zones, namely the freshwater zone, brackish water zone and seawater zone. The study investigates the efficacy of the 21 plant species on the removal of the representative pollutants, i.e. ammonia (NH4+), total organ carbon (TOC) and chemical oxygen demand (COD), in synthetic waters in both moving and stagnant conditions over a 30-day period. It also looks at the plant properties, i.e. appearance, leave counts, plant heights and biomass, over this time period. The summary of the findings and an overall comparison of plant performance on pollutant removal across different zones will be discussed. From the results of the study, we conclude that the plants, if carefully selected, planted, and managed, can indeed provide some limited water purification functions, as well as contribute to some aesthetic, recreational, and ecological qualities.
Besides testing for water purification functions, the study also measured carbon content in the stem, leaf, and root of each species, which was used to calculate the total carbon sequestration potential per planting area. Without planting, the estimated greenhouse gas (GHG) emission of the targeted watershed (Tsui Ping River, Hong Kong) is around 0.151 kg CO2-e/m3. However, when the plant species, Colocasia tonoimo, was planted in the watershed, covering the maximum amount of area possible for planting without diminishing the flood prevention function of the river, the GHG emission was reduced to lower than 0.082 kg CO2-e/m3.